A passionate group of individuals who had a profound respect for Singapore's positive experiences and a desire to spread awareness of the country around the world founded Smart Singapore.
Their initial intention was to provide visitors, recent immigrants, and even native Singaporeans with a trustworthy resource on what the finest of the best are in the city. This entire body of information is the result of extensive investigation and personal observation.
Affluence PR, the public relations division of Ence Marketing Group, also one of the top PR specialists in Singapore is featured on their page, and is very thrilled to be a part of The 5 Best PR Agencies In Singapore.
Ence and Affluence PR are honored to have fulfilled the following requirements and to share recognition with other esteemed PR firms in the nation.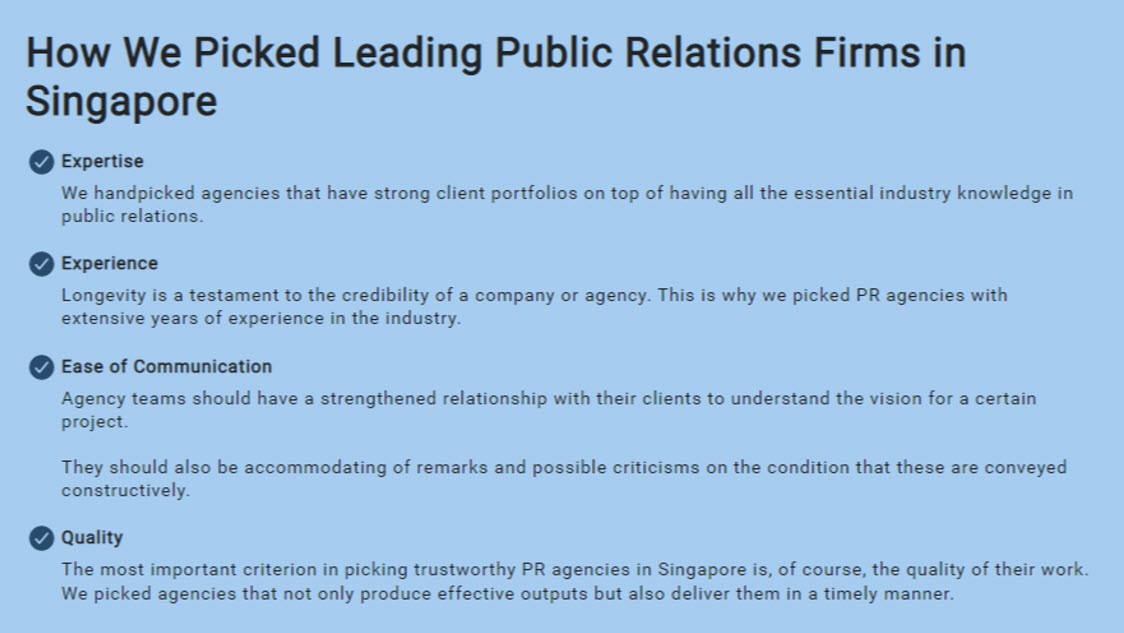 See the full list and article about The 5 Best PR Agencies in Singapore here.